Fire Chief
October 1, 2020
Comments Off

on Fire Chief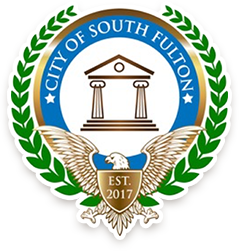 CIty of South Fulton
Fire Chief
The City of South Fulton Fire Department is seeking their next Fire Chief. The Fire Chief is responsible for the day-to-day operations and administrative functions of the City of South Fulton's Fire Department. The mission of the department is to protect life and property through public education, prevention, and the appropriate response to fire, medical emergencies, and other hazardous situations while serving the community in the most fiscally responsible way possible.
The City seeks an experienced, dynamic, and innovative individual to serve as the next Chief. The Fire Chief is an at-will employee reporting to the City Manager and is a member of the City's Executive Management Team. The Chief will be a visionary and experienced leader with a proven record of accomplishment. The Fire Chief will also be a strategically oriented, self-assured individual who can establish a reputation for fairness, honesty and compassion.
The Fire Chief is responsible for the entire span of the department's community service, protection, and engagement efforts, including:
Community Emergency Response Training
Emergency Medical Service
Fire Inspections and Code Enforcement
Fire Investigations
Fire Prevention Education
Fire Suppression Mitigation
Hazardous Material Response
Technical Rescue Response
In this role, the Fire chief:
Supervises, directs, trains and evaluates assigned staff
Prepares long-range management plans, studies trends, assesses community needs, and develops practices, policies, and programs accordingly
Investigates complaints and formulates and executes action plan to correct deficiencies
Consults with commanding officers, supervisory personnel, other public safety agencies, and other officials to improve performance
Attends and participates in various committees, hearings, official functions, Board meetings and other community meetings; makes presentations and public speeches to civic groups and schools
Ensures departmental compliance with all applicable codes, laws, rules, regulations, standards, policies and procedures
Qualifications
The ideal candidate will possess a bachelor's degree and at least ten (10) years of firefighting experience, including five (5) years of progressively responsible experience as a fire company officer in firefighting or, an equivalent combination of education, training, and experience. Possession of a valid driver's license (maintained) and a Firefighting Certification is required.
To Apply
Please submit a cover letter outlining your qualifications and your resume to: COSF_Fire@polihire.com. To assist with internal sorting, please only include your name (Last, First) in the subject line. Please submit your resume in WORD format.
First review of applications will take place on November 6, 2020.